uPVC is a window and door installation standard which really is standing the test of time. While these systems may have started popping up decades ago, they have endured as the leading material for cost-effective window and door design UK-wide. uPVC sash windows, in our opinion, really lead the way in terms of affordable, secure and comfortable window solutions. What's more, they are flexible in design and manufacture, making them the perfect choice for any home looking for bespoke standards.
Are you interested in setting up uPVC Georgian sash windows? Maybe you're just on the lookout for a uPVC sash windows online quote that you can compare. In any case, Sash Smart is a flexible, leading brand in sash window installation and support for families and homes across our region and beyond. We aim to deliver you incredible quality and value in the same package. New to uPVC sash? Take a look at some of our previous projects for inspiration and get in touch with the team to learn more.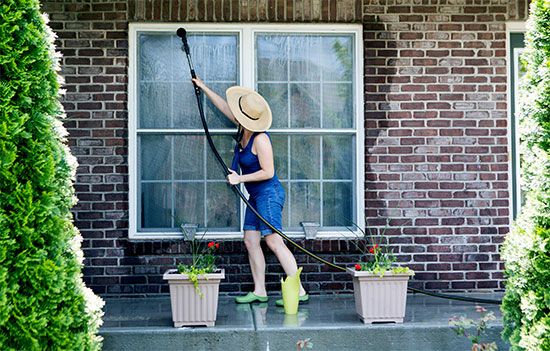 Why Buy uPVC Sash Windows?
If you're looking for a modern window system which is both affordable and versatile in design, you really need look no further than uPVC sash. As well as being cheap to install and set up, you'll benefit from energy savings thanks to the secure fittings of sash technology. What's more, you can design sash systems in uPVC in a variety of colours and styles. You may wish to emulate traditional property standards of old. Alternatively, you may be interested in taking a look at coloured uPVC sash windows for a truly striking, contemporary twist.
Black uPVC sash windows, cream uPVC sash windows and more – we offer a vast selection of standards. Buying uPVC sash windows online from Sash Smart means you not only get access to a flexible quote, but you'll also be at the front of the queue. You can always call us, however, if you have any questions you'd like to ask our team directly!
Cheap uPVC Windows
We supply and fit uPVC sash windows to an impeccable, professional standard. That means we will never sacrifice quality during the design, manufacture and fitting of your sash windows. Some firms and window companies near me may offer you a cheap service. However, can you guarantee that you'll get the best quality in products and installation at the end of it all? 'Cheap' sometimes means 'low quality'. However, with sash Smart, you will only ever get access to excellent quality sash window solutions at affordable rates. We make sure that we are as competitive as possible with local and regional prices.
We don't list all of our prices online, which means you should always get in touch with our team for bespoke quotes and project pricing. Part of our dedication to great value means that our best uPVC sash windows are still amongst the cheapest in our area. We're able to deliver fantastic cost savings to you as a result of our leading name in the window design and installation trade. Why not book yourself a free quote without obligation?
Fitting uPVC Sash Windows for Less
If the idea of uPVC sash windows appeals to you, it's time to get in touch. We are a leading company who can show you what a difference great windows will make to your home setup. Take a look at our products online, and call our team directly to learn more about what we can do for you.
You can always book a free quote for uPVC sash windows online – just let us know what you need, and we will be back in touch ASAP.