As experts in sash windows and modern glazing standards, we are proud to present a wide range of home standards and fittings. We're confident they will provide effortless security and comfort to homes of all sizes. Amongst our most popular solutions are sliding sash windows, which are easy to open and maintain, but impervious to break into. Our systems arrive with the height of modern home security optimised as standard.
But that's not all! Sliding sash systems look fantastic. When installed to a bespoke standard as part of any traditional or contemporary home, we're confident that sash can help to transform the look of a property for the better. What's more, eco slide sash windows are great for preserving heat and keeping out the cold. That means less money spent on energy bills in the long run! Fantastic sliding sash windows from a local specialist really will pay for themselves in a very short time.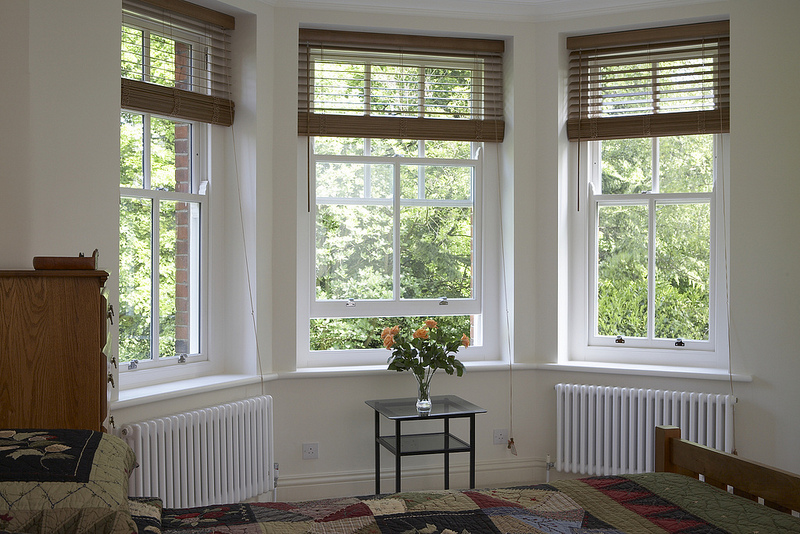 Why Buy Quick Slide Sash Windows?
Many people opt for slide sash technology as it is quick and seamless. Rather than having to fiddle around with less contemporary window hinges and systems, these windows will slide open with a simple touch. However, that's just from the inside – on the outside, you can feel safe from harm and intrusion. This incredible technology is cunningly designed to keep things simple for homeowners, and effortlessly secure at the same time.
Slide sash is also very cost-effective. As mentioned, their very nature in design will ensure you experience none of that intrusive cold throughout the year. That means no matter your comfort levels, you can always be sure of having to spend less on heating bills than you otherwise might across the seasons. In addition to this, these systems are very affordable, up-front.
Quality and Affordability
Here at Smart Sash, we strive to supply you leading quality windows, sliding sash or otherwise, with the best quality in manufacture in mind. We can assure you that our systems are affordable and even 'cheap' compared to some services. However, rest assured that you will never expect a dip in quality control or build along the way.
You need to be especially careful when shopping around for cheap sliding sash windows. Not all services will deliver the best quality products to you at low prices. In fact, some may choose to lower the quality based on overheads. Here at Sash Smart, we don't work to that principle. We want our customers to go away with a fantastic window system they can rely on for years to come – as well as incredible value. Thanks to our years of experience as leading window suppliers and fitters, we're always confident that we can supply this balance to our clients.
Which Sliding Sash to Buy?
Sliding sash windows are endlessly versatile. We supply systems which will slide open and lock shut in a variety of ways. For example, you could purchase horizontal sliding sash windows for maximum space-saving. Alternatively, if you are more comfortable with an affordable vertical sliding sash window, we will only be too happy to support you. Alternatively, you could look into a midway option – whichever system suits your needs the best! We'll help design and fit a solution that directly benefits you – for years to come.
Call the Crew
Modern sliding sash window systems need an expert touch. As a trusted supplier in our area, Sash Smart is here to help local families and homes for miles around. Call us today for your free quote or consultation. Alternatively, book online with just a few details and feel no obligation to follow through. We're here to help!