BUILDING REGULATIONS
On the 1st April 2002 replacement windows had to comply with new building regulations.
This was one of a number of changes designed to improve the thermal efficiency of homes in the UK and the commitment to reduce C02 emissions under the Kyoto Agreement. This will mean warmer and more energy efficient homes.
The major part of building regulations is that new windows are double glazed and meet a certain level of thermal efficiency.
It is important when replacing windows you use a CERTASS or FENSA registered company. (CERTASS or FENSA are self-accreditation schemes for replacement doors and windows). If you sell your home you will be asked to provide a CERTASS or FENSA certificate by the purchaser's solicitor to prove your replacement windows have met the regulations. If you are unable to provide a certificate you could have a problem with selling your home.
What are the new Regulations?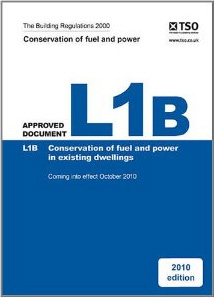 The Government's Approved Document L (Fuel Conservation) complementing the energy efficiency regulations, was issued on 1st October 2010. It extended the Building Regulations to cover replacement window and door installations from April 2002, from when all installers and buyers of replacement windows and doors are required to comply with improved energy efficiency requirements. One of the main drivers is the need to reduce heat loss in order to conform to more stringent energy efficiency targets. Glass products will be expected to have lower heat loss, measured by their "U" value.
Going Green
Homes are currently responsible for around 28% of all UK CO2 emissions, contributing to the impact of climate change. By professionally draught proofing, repairing and replacing windows and doors you will be displaying a firm commitment towards making not just your home but the world a cleaner and greener place.