Sash windows are amongst some of the most popular traditional systems in the UK. These simple, sliding window options have been a part of British homesteads for many years. However, thanks to modern technology and standards, they have been vastly upgraded to help support contemporary lifestyles. Double glazed sash windows are amongst the most secure and most thermal-protective solutions in our range. As our name suggests, we are sash specialists! Therefore, buying secondary glazing sash windows from us will mean you have access to the best technology at the best prices. Simple!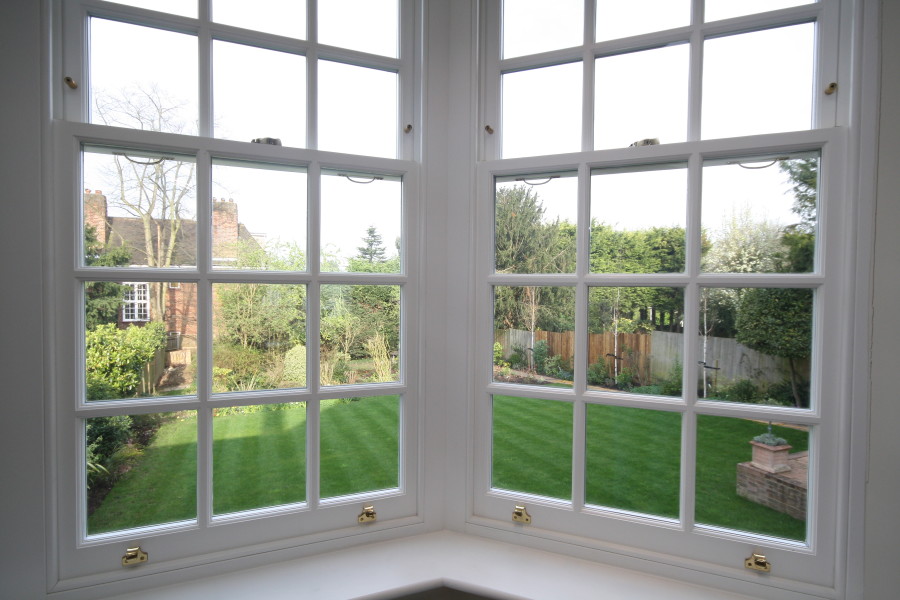 How Much Do Double Glazed Sash Windows Cost?
Before you buy new windows, you will, of course, be interested in knowing more about prices. Secondary double glazing cost can vary from project to project, sash or otherwise. However, we work with a competitive and flexible tariff, which means we will never charge you for more than the services and materials actually used in your project. We never hide fees or costs along the way. While we don't always list our prices online, all you need to do is call our team to get access to a bespoke tariff tailored to your needs.
This way, whether you are interested in double glazed timber sash windows or double glazed casement windows, your project total will always be tailored to your exact needs. We don't believe in charging a flat rate when there are savings we can pass onto you through bespoke pricing. Our customers feel the same way – just take a look at our reviews and ratings!
Why Buy Double Glazed Sash Windows?
Double glazing is, first and foremost, some of the most reliable glazing technology you'll find in the UK. Designed to block the cold as well as to prevent noise, you will find many homes fitted with double glazed windows as standard. It's a great way to keep comfortable, safe, and to drive down the cost of energy bills for months to come.
We feel double glazing technology works hand in hand with sash mechanisms. uPVC double glazed sash windows, for example, offer incredible security and heat preservation without the high cost. Why pay more for windows solutions which won't work anywhere near as hard for you?
There's also tons of flexibility in store. Double glazed sliding sash windows, for example, are easy to open and a breeze to secure. Georgian sash windows double glazed provide a touch of timeless class inspired by centuries of British architecture. On top of all this, you could also choose wooden sash windows for a spectacular, contemporary spin on home window fittings. All the while, you'll have the benefits of double glazing and fantastic sash technology.
Why Choose Sash Smart?
Here at Sash Smart, we make sure to work with a wide variety of materials, window and door styles. We want to make sure that customers in our area have access to as much choice as possible when it comes to cost-effective home solutions. What's more, our specialist team has years of leading experience in setting up custom and intricate window designs for all manner of homes. We are experts in everything from initial design through to fabrication and install. What's more, we will make sure you have as much or as little control over your project as you desire.
Are you looking for affordable secondary glazing sash windows? Want the best quality near me? Sash Smart will happily support you with a bespoke quote and plan you can trust. Get in touch with our team either via online form or via phone today. Grab yourself a great quote you can feasibly afford.