Sash Windows London
We are a family based business and as such all of our installations are carried out by skilled crews. We are dedicated to providing high quality, attentive service to all of our sash windows London clients. Subsequently, in 90% of cases, the member of our team who gave your original quote to complete the work will be a member of your sash windows London installation team.
All of Sash Smart Ltd's master carpenters are highly skilled; as the result of numerous years experience within various areas of the construction industry. From constructing timber houses to performing world-class joinery, Sash Smart is the most experienced and skilled company to provide your establishment with luxurious yet durable sash windows in London.
Serving Customers Across London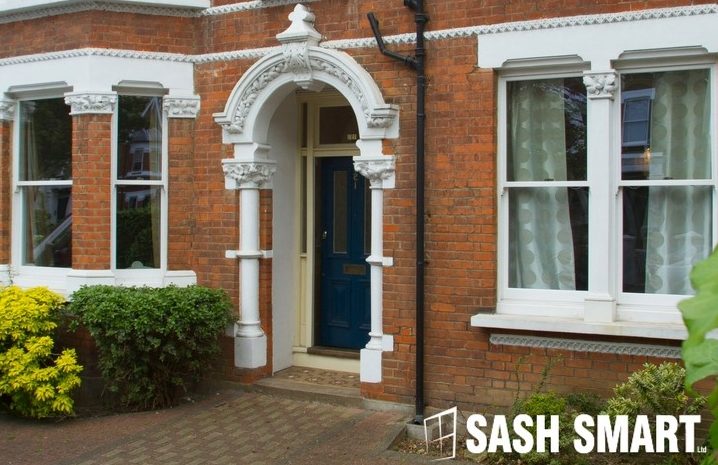 What's more, we provide our satisfied clients with an exclusive warranty for all of our replacement work of Sash windows in London. For more information on our past successful contacts, feel free to view our client testimonials. Learn how Sash Smart Ltd can install excellent sash windows for you, from the first-hand perspective of our previous clients.
Our Sash Smart team always endeavour to complete our installations with precision and efficiency. Consequently, we cover and protect your flooring and furnishings prior to using any power tools. Moreover, all of our equipment has been fitted with vacuums in order to minimise any dust problems from occurring during installation. By doing so, we will ensure that your home is tidy and clean at the end of each workday.
So, if you wish to install sash windows, or if your current windows require specific repairs, contact Sash Smart Ltd today. If you require a specialised service, feel free to contact us by phone or email and we will find the best solution which accommodates your circumstances.
Our sash window services London:
At Sash Smart Ltd, we offer our clients a broad range of services for the maintenance and/or replacement of your sash windows in London. Listed below are some of the services we offer in London, all of which are carried out by our accomplished team of sash window specialists.
Repairs and Hardware
Our Sash Windows London customers can benefit from a wide variety of sash window services. Our main services include:
Spring balance repairs
Cord repairs
Box frame repairs
Addition of new lifts, locks, or sills
Rebalancing of sashes
Addition or replacement of weights for new or replacement sashes
Leveling sashes to meeting bar
New primed staff and parting bead as required
Replacement of old and flaking putty
New sash fastener as required
Fitting security locks
Fitting sash lifts and pulls
Sash Windows Replacements
All of our Sash Smart Ltd craftsmen are meticulously trained and highly skilled at replacing full, single, and double glazed windows. We ensure that all of our craftsmen have extensive experience replacing sashes in your existing box window frames. What's more, we offer all of our clients a 5-year guarantee on all replacement joinery.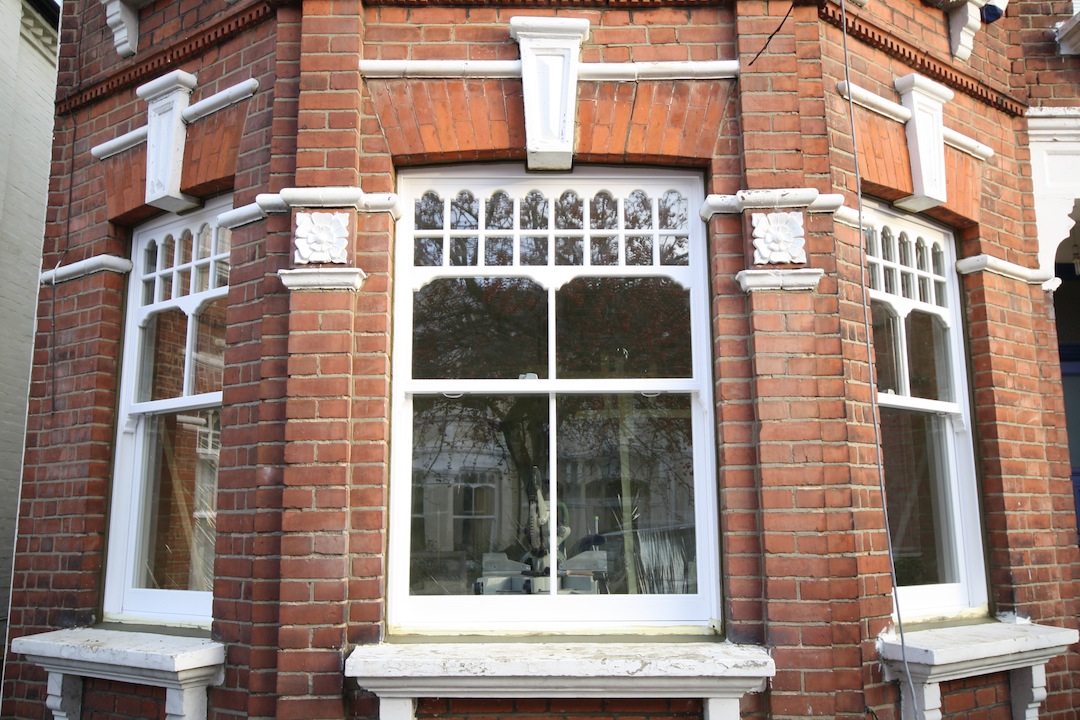 Draught Proofing
At Sash Smart Ltd, our Sash Windows London installation team utilise premium-grade draught excluders when installing new sashes or replacing period window sashes. We only utilise the highest quality draught excluders in order to; efficiently eliminate any draughts and rattles, reduce your energy bills, reduce noise and airborne dust pollution, and permit you to implement bespoke design solutions to your sashes as well as nylon brushed & tracked sashes. We will ensure that these draught excluders are skillfully routed and expertly fitted for each and every one of our sash window London clients.
Our range of draught proofing services include:
Full draught proofing
Specialist routeing of sashes
New primed staff and parting bead
Discreetly tracked and nylon brushed sashes and staff bead
All round protection from noise, heat loss, and levels of pollution
A lower 5% VAT rate
Glazing
At Sash Smart Ltd, we offer secondary window glazing to all of our clients in London. Secondary glazing is often useful when circumstances dictate that new windows cannot be fitted. For example, if your home is subject to particular conservation rules or if the layout of your London home means that it is not practical to offer a full sash window replacement.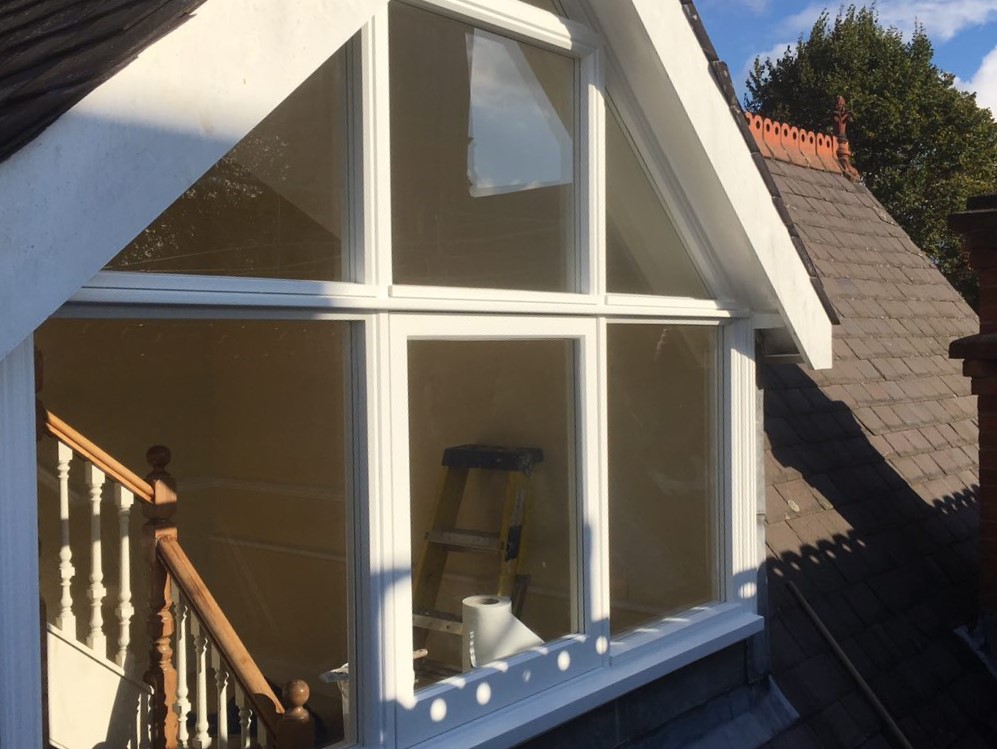 We offer an extensive range of secondary glazing options; thereby ensuring our clients in London can select a design which is either in keeping with the period features of your existing windows, or which grants you the opportunity to create and implement bespoke sash window design solutions.
Our range of secondary glazing designs include:
Horizontal sliding sashes
Vertical sliding sashes
Sash designs with a tilt out option (thus enabling you to easily open and clean the primary window)
Get in contact
For more information about sash windows in London, get in contact with us today either by email, telephone: 0333 121 6060 or by completing the online quote form.
Address: SASH SMART Ltd,
Weatherill House,
New South Quarter,
23 Whitestone Way,
London
CR0 4WF
Opening Hours: Monday-Friday: 8am-6pm (Surveys & Installations are frequently carried out outside of office hours).
Areas covered for Sash Windows London: Central – North London – North West London –  West London – South West London – South East London – Surrey.